One Week Only - Sale Now On
If you've been wanting to give biochar a go in your garden, or need to replenish for the summer months, this week is a great opportunity to invest in biochar for the long term health of your soil and plants.

Enter the code ETHICAL at the checkout to get 15% off our biochar! 💚
Sale ends on 03 August.
Connor demos our biochar kiln with Charles Dowding
---
You're Supporting Carbon Capture
Biochar is fixed carbon meaning it will not turn back into CO2. Making biochar from surplus wood stops the wood from entering landfill where it decays and releases methane and CO2. If we scaled biochar globally we would capture 2.2 billion tonnes of CO2 by 2050 (IPCC 2018).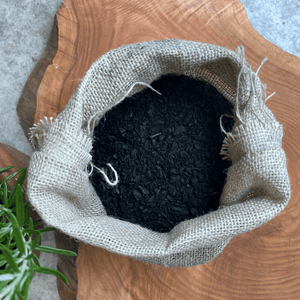 What is biochar?
Biochar is the name given to a special type of high temperature charcoal that is mixed into compost to provide compelling, long term benefits to soil health.  Biochar is extremely porous making it excellent at retaining water and nutrients. Its pores become an apartment building for microbes, allowing them to prosper in a symbiotic relationship with plants.
Learn how ancient Amazonian's used biochar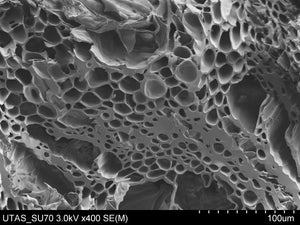 Rooted in Research, Supported by Innovate UK
We have been fortunate enough to win research funding from Innovate UK to develop biochar kilns and run field trials with academic institutions. If you would like to participate in our research or learn more, please contact us.